My New Python Course is Coming this Fall!
---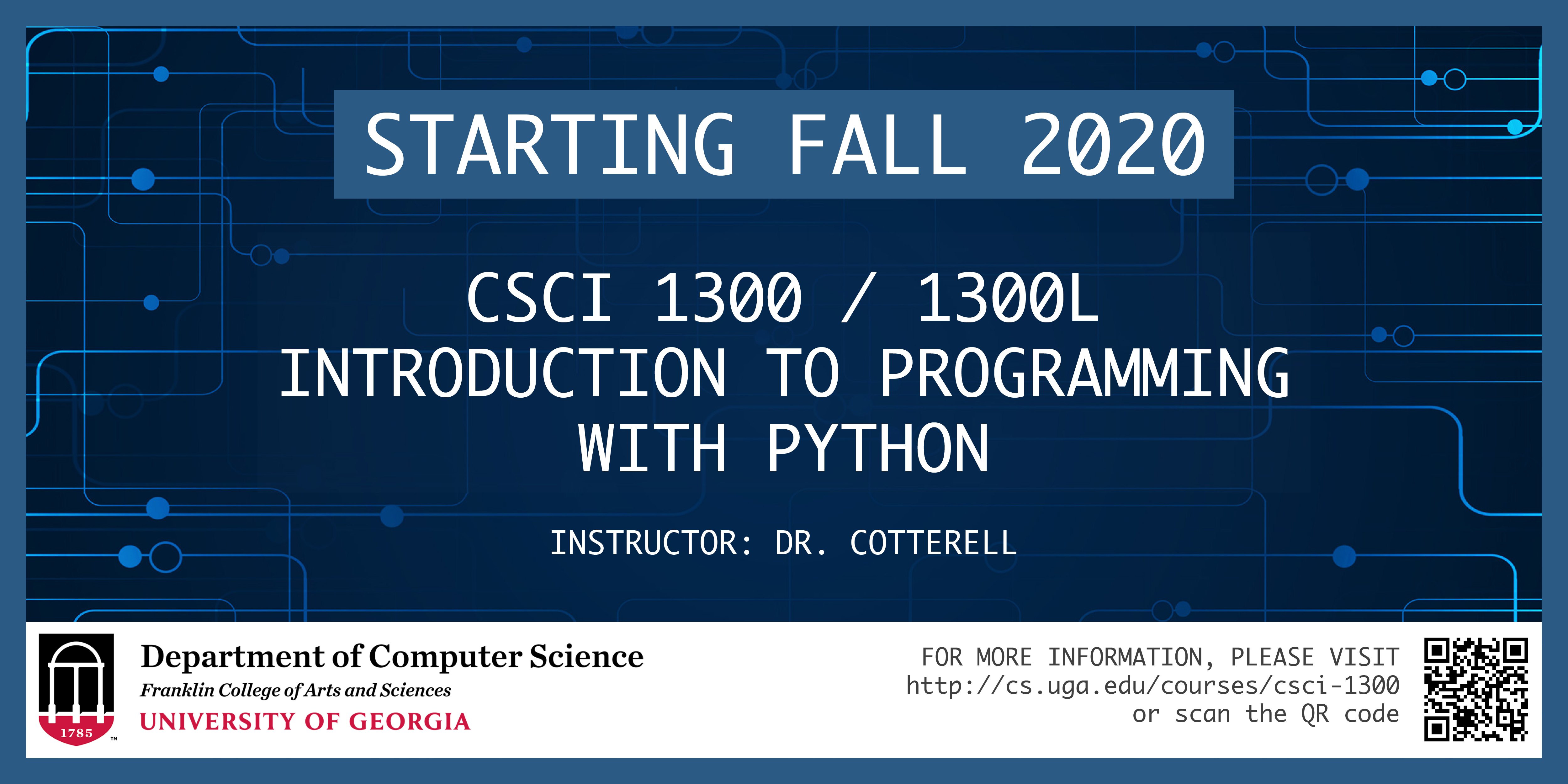 No prior programming experience is required. Python is a language of choice for many data scientists, machine learning practitioners, and web application developers. Lectures for this course are on Tuesdays and Thursdays from 2-3:15PM in Miller Plant Sciences 2401. Programming labs meet on Mondays and Wednesdays with multiple sections available.
For more information, please click here.